May 2021: Trad'Est and Europa Traduction are merging to create EuropaTrad. Stéphane Hue, CEO of the company, tells us all about it
Tell us about Trad'Est and Europa Traduction
After several years' experience in business development and general management in international environments, in May 2020, I took over the reins at Trad'Est and Europa Traduction, two wonderful translation agencies, both with expertise that complement each other.
In regard to Trad'Est, it became the go-to agency for companies working with Eastern Europe. I was won over by the impressive expertise of its teams, its extensive customer portfolio as well as Trad'Est's ability to accept a wide variety of document and file formats in an efficient and seamless manner.
This expertise was particularly strong in non-Romance languages, especially Cyrillic (Russian). The company also developed expertise in engineering and construction, together with proven experience in managing complex technical and multilingual projects.
As for Europa Traduction, it offered more wide-ranging translation services, supporting its prestigious customers for over 15 years with their commercial, technical, legal or digital translations, as well as their interpreting requirements.
This expertise and the way in which both agencies complement each other, combined with their network of over 1,000 partner translators, completely won me over.
What sparked the decision to merge to become EuropaTrad?
Translation is a high value-added profession: you have to be able to deploy the best human and technical resources to meet a specific requirement, in addition solid human experience to deliver results.
At Trad'Est and Europa Traduction, the expertise was already there, as well as strong customer satisfaction.
Translation and content management technologies have become a central feature of language services. I therefore initiated a project, based on the expertise of both agencies to move towards a more innovative translation offering.
Both teams, who already worked closely with each other, have shared the same values and methods over the past few years. It therefore seemed more than natural to combine the forces of both agencies, to take this next step together.
This is how EuropaTrad was born: today, the agency has 15 employees and manages over 2500 projects per year, covering over 50 languages.
What does the future hold for EuropaTrad?
Needs are changing: for example, our customers are increasingly requesting translations of their digital content.
Translation needs are changing and becoming more complex: simply translating content is no longer enough.
We also have to provide advice, and also structure data to ensure that the translation is consistent over time and over different media.
We also increasingly have to ensure compatibility with Content Management Systems (CMS) and Digital Asset Management (DAM) systems, combining both human and machine translation.
To meet these new needs, we will accelerate the integration of technology in our profession. One of the aims of this merger will be to invest in integrating more technology, therefore bringing together both human expertise and cutting-edge technology!
For our customers, it is important that they always have the same points of contact. EuropaTrad will always provide them with the same proven quality of service, with ever more advanced tools, to always best meet their current and future expectations.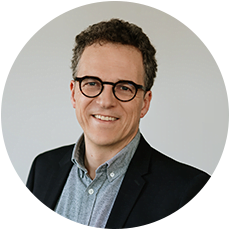 "As a director and entrepreneur, I have had the opportunity to work in over 20 different countries. My experience opened my eyes to the need to communicate accurately in international relations, but also the need for precise communication in languages other than English. I am convinced that translation is a high value-added intermediary profession: deploying the best technical and human resources to meet each requirement, with proven experience to get results. I am aware of the changing needs in the translation industry and I firmly believe in a hybrid model, combining cutting-edge technology and real human expertise. I am also convinced that, beyond just providing translations, we must increasingly offer real-world advice on managing translations and languages for our customers".