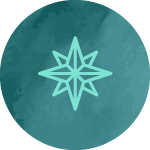 Langue service provider for tourism and the travel industry
International by nature, the tourism and travel industry demands flawless communication. Translation for the tourism industry is an artistic mix of accuracy and cultural adaptation of the message to attract a cosmopolitan customer base. It requires careful crafting of promotional content to faithfully reflect each destination's appeal.
It must convey meaning and information, and facilitate the experience of your international customer base, making sure your messages and content are understood when they plan their trips and stay with you.
Around the world in words:
authentic and immersive

translations
Whatever its type and format, we translate all your content: websites, social network publications, brochures, tourist guides, restaurant menus, audio-guided tours, promotional videos, online advertising campaigns, marketing emails, press releases, signs, etc.
As a language service provider for tourism for the last 25 years, EuropaTrad has offered its expertise to travel agencies, tourist offices and convention bureaus, hotels, campsites, airlines, restaurants and museums to deliver attractive, engaging and reliable translations. We have also gained extensive experience in hotel translation and restaurant translation.
For excellent communication with your international customer base, we work together to tailor your translation strategy to meet your sales and marketing goals. We harness our best resources to help you effectively produce content with global reach, adapted to the needs and expectations of your target markets.
With a global vision, we provide you with advice and expertise to make your translations effective and long-lasting. We work to establish long-lasting relationships with our clients by producing multilingual glossaries and translation memories for them to ensure consistent, coherent content over time, across all channels and media.
EuropaTrad, your
all-in-one linguistic partner
With EuropaTrad, the management of your translations helps you to boost your productivity. In a single order, you easily manage all your multilingual projects. However many languages you require, your translations are centralised to make sure your projects are managed smoothly.

Whatever the format: we have access to the necessary technological solutions. So the translated content we deliver perfectly matches the page layout of your original format.
Websites are central to every marketing strategy and require localisation (cultural adaptation to a market different from the original). To simplify and facilitate the translation process, our CAT software is connected to your CMS (WordPress, Shopify, PrestaShop, Drupal, Magento, etc.) for quick implementation, easy integration and continuous updating of translated content.
In a highly competitive environment, maintaining regular communication is essential to attract as many visitors as possible. If you publish regularly on social networks or on your website, we offer translation subscriptions adapted to your editorial calendar. The budget and pace of publications are under control!
From promoting a destination to celebrating its cultural heritage, tourism translation must transport the reader, beckoning them to discover fascinating cultures and picturesque landscapes, and enjoy unforgettable experiences. It requires a marketing approach to waken readers' wanderlust and spirit of adventure. To meet these requirements, we work with professional translators experienced in the field of tourism and marketing. Travellers through and through, our translators have in-depth knowledge of the cultural intricacies of every country. They work hard to best reflect the authenticity of the destinations but let their creativity really run wild to get readers packing their bags and hitting the road. Your country, region or city hold no secrets for them!
Services adapted
to tourism translation
Our solutions
for tourism translation
Would you like to identify the best translation solution for every type of content you produce?
Verified

machine
translation
Translate large quantities, with good readability, thanks to human post-editing.
Translate accurately and guarantee excellent readability and local adaptation.
Adapt your writing to the context and emotional intent.
We translate into more than 60 languages
Is your content finalised
and ready to be translated?
Would you like to assess your needs and discuss your translation strategy?