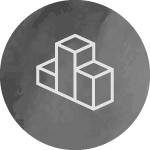 The challenge of a faithful and adapted sales pitch
Translation plays a key role in your successful international development. Because your audiences, your clients and consumers speak to you and expect to be spoken to in their native language.
To promote your products or services internationally, communicate effectively with your audience, and listen to your international customers, or simply win new business, translation is your best ally.
The challenge: conveying the right message, at the right time.
Attracting, converting and building the loyalty of your audiences
thanks to global marketing content
In the era of digital technology and globalisation, creating content has become essential to stay competitive. On top of that there's the need to share the same content in several languages and across different channels. In this context, communications translation allows effective production of content with a global reach by adapting it to target markets, without adding to your workload.
For marketing teams, who are often based at company headquarters, multilingual content is often produced and shared in collaboration with multiple contacts. Having access to validation tools and being assisted by a language service provider with flawless project management also allows you to save precious time.
Whatever the type or format, we translate all your content: websites, social network publications, catalogues, brochures, online advertising campaigns, marketing emails, press releases, market surveys, white papers, packaging, videos and webinars, POS advertising materials, training courses, etc.
For the last 25 years as a marketing language service provider, EuropaTrad has offered its expertise to marketing teams, market survey agencies, web design agencies, web agencies, and communications agencies to deliver translations that are both striking and relevant.
For excellent communication with your international customer base, we we work together to tailor your translation strategy to meet your sales and marketing goals. We harness our best resources to help you effectively produce content with global reach, adapted to the needs and expectations of your target markets.
With a global vision, we provide you with advice and expertise to make your translations effective and long-lasting. We work to establish long-lasting relationships with our clients by producing multilingual glossaries and translation memories for them to ensure consistent, coherent content over time, across all channels and media.
EuropaTrad, your
all-in-one linguistic

partner
With EuropaTrad, the management of your translations helps you to boost your productivity. In a single order, you easily manage all your multilingual projects. However many languages you require, your translations are centralised to make sure your projects are managed smoothly.
Whatever the format: we have access to the necessary technological solutions. So the translated content we deliver perfectly matches the page layout of your original format.
Websites are central to every marketing strategy and require localisation (cultural adaptation to a market different from the original). To simplify and facilitate the translation process, our translation software is connected to your CMS (WordPress, Shopify, PrestaShop, Drupal, Magento, etc.) for quick implementation, easy integration and continuous updating of translated content. To optimise your website, we assist you with improving SEO by translating keywords selected specifically for your target markets.
In a highly competitive environment, maintaining regular communication is essential to attract as many visitors as possible. If you publish regularly on social networks or on your website, we offer translation subscriptions adapted to your editorial calendar to keep your budget under control and keep pace with your publications.
In addition to text, we offer effective, fast and economical solutions to translate your marketing videos: cinema-worthy subtitling to convey your message and your brand's tone, dubbing for optimal communication, or even synthetic voice dubbing for fast-use content.
Marketing translation must meet the specific linguistic and cultural needs of your target markets. We work with professional translators carefully selected based on their marketing sensibility and writing skills. Our translators are capable of capturing the essence of your marketing messages and ensuring they have the same emotional impact when transposed from one language to another. They will be able to find the right words to attract and win over your international audience, but also stick to your terminology and editorial style.
Services adapted
to marketing translation
Our solutions
for marketing translation
Would you like to identify the best translation solution for every type of content you produce?
Verified

machine
translation
Translate large quantities, with good readability, thanks to human post-editing.
Translate accurately and guarantee excellent readability and local adaptation.
Adapt your writing to the context and emotional intent.
We translate into more than 60 languages
Is your content finalised
and ready to be translated?
Would you like to assess your needs and discuss your translation strategy?