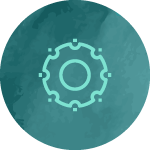 Technical translation services:
the demands of
specialist translation
Handling the translation of technical documents in complex formats, guaranteeing reliable terminological choices with translators who are also engineers or technicians, and providing fully readable translated content.
We are a language service provider (or LSP) that features native technical specialists as well as professional translators and technical document managers.
Striving for
professional precision
Technical experts, engineers and industrialists require reliable, accurate and consistent translations.

Technical translation consists of translating manuals, technical data sheets, calculation notes, bills of materials, patents, standards, human-machine interfaces, etc.
These are often multilingual projects, with translations in several languages and different formats. Once translated, the technical documents have inconsistent and sometimes complex formats. Confidentiality is essential. And from one translation project to the next, the data translated must be able to be reused or updated to ensure the translations are reliable.
More and more technical businesses have very frequent translation needs. The issue is then defining the best translation strategy to optimise quality, costs and turnaround times in the long term, according to quantity, type, format, digital system integration, etc.
Translate your technical content hassle-free:
we're specialists!
EuropaTrad is a language service provider covering all fields and industries: industry, engineering and construction, aeronautics, motor vehicles and mechanical engineering, machine construction, components, manufacturing, etc.
We translate all sorts of content on a daily basis, totalling millions of words every year. And we handle and organise long-term translation and document management projects for major engineering projects, including international EPC projects. To do so, we put together teams dedicated to our clients to make sure of quick response times and handle the varying workload on projects of this kind.
We look after everything.

Project managers and localisation engineers experienced in handling documents containing technical references are your daily contacts. They are experts in projects featuring documents and content in multiple formats: drawings, diagrams, integrated visuals, calculation notes, etc.
We handle the specific characteristics of all types of files, Word, AutoCAD, JSON, all XML-based formats (DITA), and the translations are delivered with identical formatting.
So the experience of EuropaTrad's teams guarantees flawless project and document management based on an ISO 9001 organisation.
Our translators are specialised and native.

To meet our clients' requirements, we work with translators who boast successful prior experience in the relevant industry and who are experts in the terminology and lexicons specific to every sector. These translators are dually qualified: they are technicians or engineers, as well as translators. In any case and however many languages they are fluent in, they translate into their native language.
Plus in order to guarantee for every translation use of the client's preferred terminology, we can create multilingual glossaries containing key terms.
We respect the strictest confidentiality regarding the technical documents that you entrust to us to translate. To guarantee this, we commit to signing confidentiality agreements on request from the start of our business relationship and our information systems meet advanced security requirements.
Services adapted
to technical translation
Our solutions
for technical translation
Would you like to identify the best translation solution for every type of content you produce?
Verified

machine
translation
Translate large quantities, with good readability, thanks to human post-editing.
Translate accurately and guarantee excellent readability and local adaptation.
We translate into more than 60 languages
Is your content finalised
and ready to be translated?
Would you like to assess your needs and discuss your translation strategy?
Are your documents to translate similar or repetitive?
By entrusting your translations to EuropaTrad, you ensure the best possible reuse of text and content already translated via use of professionally-kept translation memories.

This technique and the multiple connectors we offer mean translations can be reused easily in all content management systems where they are needed.
This guarantees the consistency and rigorous management of content updates.
For our clients who have translation memories, we can reuse them easily.
We translate more than 60 languages.
We cover all European languages as well as the main languages of international communication.
Most of the project we handle for our clients are multilingual translations: from and into several languages at once, and including not only multilingual documents, but also multilingual websites or videos.
Translation speed depends directly on the complexity of the source text and the translation solution used.
Depending on the quality required and the length of the documents to translate, the turnaround time could be anything from 24h (e.g., for a 2- to 4-page document) to several days.
Whatever the format of the content and the level of quality expected, our quotes systematically mention the time needed for the translation.
Translation turnaround times are given in the presentation of our solutions.
Then there's the time it takes for any page layout adjustments or validation of the insertion of translations into a website or software interface.
Is your content finalised
and ready to be translated?
Would you like to assess your needs and discuss your translation strategy?