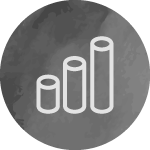 Translation services for retail
Whether you manufacture products for the general public or are a specialist distributor, the international distribution of your products is now multichannel and features multiple points of contact. Having reliable and accurate translations at every point of contact, in all the languages of the targeted markets is essential.
Our professional translation service for B2C markets takes account of these challenges: tight production deadlines due to regular releases of new ranges or collections, and both seasonal and seasonalised marketing.
It's about managing budgets and being able to plan over the year based on online and in-store sales event timetables. It's also important to ensure consistency across translated content, but also adapt to the cultural differences and linguistic nuances of every market.
How professional translation
boosts your international sales
It might seem simple to use machine translation solutions like Google Translate to very quickly have all your content translated into multiple languages.
However, it seems that B2C product manufacturers and retailers are more effective by investing in professional solutions and services.
To reach an international audience, it's important to translate product descriptions, labels, user manuals, and even technical data sheets. The translation must be accurate to avoid misunderstandings that can cause product safety or quality issues. For example, an error on a food label can cause food allergies or even food poisoning.
Our "human in the loop" translation services are an investment that quickly proves profitable by boosting sales across all channels (physical or online retail). In stores or online, the confidence inspired by marketing in the buyer's language doubles purchasing conversion rate. Translation significantly boosts customer satisfaction and perceived quality.
Our clients are not only B2C brands but also international distribution networks (fashion, sport, home). And, for them, we translate all content targeting consumers and markets: product data sheets, product advantages, e-commerce sites, sales and network event content, pitches, training, content for social networks, videos, etc.
By working with a retail translation service provider like EuropaTrad, you put in place the organisation to manage costs and reduce translation time. EuropaTrad helps you to use and reuse all existing translated content, and to find the best solutions to manage the DTP or effective digital integration of your content.
We work hard to put in place regular collaboration, which takes account of seasonal communication and editorial plans.
Every brand's standard terminology and style are clearly defined for every language in custom glossaries and style guides.
Handling and
translating your content to make your life simpler
EuropaTrad has gained extensive experience working in the retail industry with distribution networks as demanding as fashion, where keeping up with seasonal collections and managing budgets are both essential.
Our experienced project managers, sound organisation, and extensive linguistic abilities mean we can manage your multilingual translations for all European countries and beyond.
Our translators are used to dealing with B2C sectors and taking account of your brand's style, choices and conventions to guarantee optimal communication with your customers and local audiences.
We also implement our tools and expertise to directly connect your CMS, your content management tools with our translation management solutions. The publication of product data sheets, catalogues, translated metadata in your websites or on marketplaces like Amazon or Cdiscount is made much easier. Selecting content to translate becomes easy, as does it integration, and your teams save highly precious time on their publications.
Services adapted
to retail translation
Our solutions
for retail translation
Would you like to identify the best translation solution for every type of content you produce?
Verified

machine
translation
Translate large quantities, with good readability, thanks to human post-editing.
Translate accurately and guarantee excellent readability and local adaptation.
Adapt your writing to the context and emotional intent.
We translate into more than 60 languages
Is your content finalised
and ready to be translated?
Would you like to assess your needs and discuss your translation strategy?