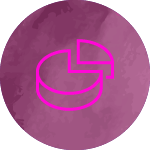 Economic and financial translation:
To translate financial documents
Financial translation allows industry stakeholders to share critical information to finance businesses or run financial markets. It also allows them to meet multiple regulatory requirements in terms of financial publications in several languages, with a high level of accuracy.
In a highly international environment, finance departments, financial advisors and intermediaries, banks, market operators, and financial communications agencies use translation on a daily basis. They require their financial translation service provider to provide a high level of accuracy, most often in urgent situations.
Guaranteeing
professional quality

financial translation
We translate all types of financial documents into several languages:
For regulated financial markets and the banking sector: annual financial statements, tax forms, half-yearly and annual reports, audit reports, financial opinions, roadshow presentations, market information, listing documents, financial contracts, etc.
For private markets and intermediaries when carrying out financial transactions: memorandum information, pitch decks, roadshow presentations, contracts, etc.
We aim to provide not only technical accuracy to meet accounting and financial standards but also well-written documents when presenting companies and their activities.
For our clients, who operate in real time, we guarantee quick response times and flawless organisation to provide the shortest possible turnaround times.
Confidentiality and compliance with regulations governing communication and financial markets are also central to our organisation to guarantee our clients a flawless approach.
EuropaTrad's added value for
financial translation
EuropaTrad's financial translators are selected based on their expertise and knowledge of the specific terminology and practices in the finance and accounting field. They often began their careers in finance before specialising in translation. Most of them also have in-depth knowledge of legal translation. Finally, they have strong writing skills to produce translations that use the right terminology, but also reproduce the idiomatic language required for financial communication that reflects our clients' image.
Our sound organisation (ISO 9001) guarantees not only the quickest response times in case of emergency (for instance for financial opinions for markets) but also optimal reuse of translations for regularly repetitive documents.
Financial translation often features some legal translation. For finance departments, we also offer legal translation services (contracts, sworn translation) via our "one-stop shop" service.
For translation of financial documents, translation of financial reports, etc.: trust us!

Our solutions
for financial translation
Would you like to identify the best translation solution for every type of content you produce?
Verified

machine
translation
Translate large quantities, with good readability, thanks to human post-editing.
Translate accurately and guarantee excellent readability and local adaptation.
We translate into more than 60 languages
Is your content finalised
and ready to be translated?
Would you like to assess your needs and discuss your translation strategy?