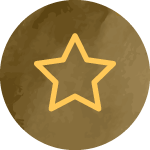 translating for the hotel industry
A warm welcome and hospitality are key areas for hotels and hotel chains welcoming international guests. But flawless communication in the language of each of these guests is also essential to guarantee the right level of customer experience in hotels and to build loyalty.
Are you looking to attract and build loyalty with your hotel or hotel group's international customer base? Do you need to translate your website, brochures, menus or special offers? Use our professional translation services, adapted to the needs of the hotel industry.
Whether you're a boutique hotel, a luxury hotel or even a hotel chain, we can assist you with your multilingual communication strategy. We offer you quality translations that reflect your hotel's style, tone and identity.
Content translated for all your
distribution channels
For hotels, translation services are essential to provide guests with a wide variety of content in their own language. This can be hotel presentation websites or booking websites, brochures, publications in magazines, and even social network content.
By translating this content, you make your hotels and their services accessible to all your guests and significantly improve customer experience!
And by working with a specialist language service provider, you make sure that the translations are consistent, in terms of terminology and tone, across all media.
Translation solutions
adapted to every context
We know that translation of tourism content can be a complex task. This is why we have put in place rigorous processes to guarantee the quality of your translations.
We work only with professional translators with experience in the hotel and travel industry.
Though, most of the time, our premium translation offers will more than do the job, we also offer editorial translation solutions for the most demanding communications.
These are communications where the image of your company and your hotel is particularly exposed. This content requires special attention in terms of not only tone but also style and terminology.
Our translators are fully proficient in these editorial skills to guarantee high-quality results.
Plus, our experience in translation for restaurants and gastronomy also allows us to offer a comprehensive service including, for example, menu translation.
Economies of scale for
hotel groups and networks
Grouping translation purchases allows hotel groups and networks to increase consistency and keep costs under control.
Putting in place framework or preferred supplier agreements with EuropaTrad facilitates access to qualified translation resources for each of your networks' hotels, with purchase costs and discounts negotiated centrally.
At EuropaTrad, we're passionate about translation and our mission is to help you communicate effectively with your international customers.
Contact us today to find out more about our translation services for hotels and hotel chains.
Services adapted
to hotel translation
Our solutions
for hotel translation
Would you like to identify the best translation solution for every type of content you produce?
Verified

machine
translation
Translate large quantities, with good readability, thanks to human post-editing.
Translate accurately and guarantee excellent readability and local adaptation.
Adapt your writing to the context and emotional intent.
We translate into more than 60 languages
Is your content finalised
and ready to be translated?
Would you like to assess your needs and discuss your translation strategy?